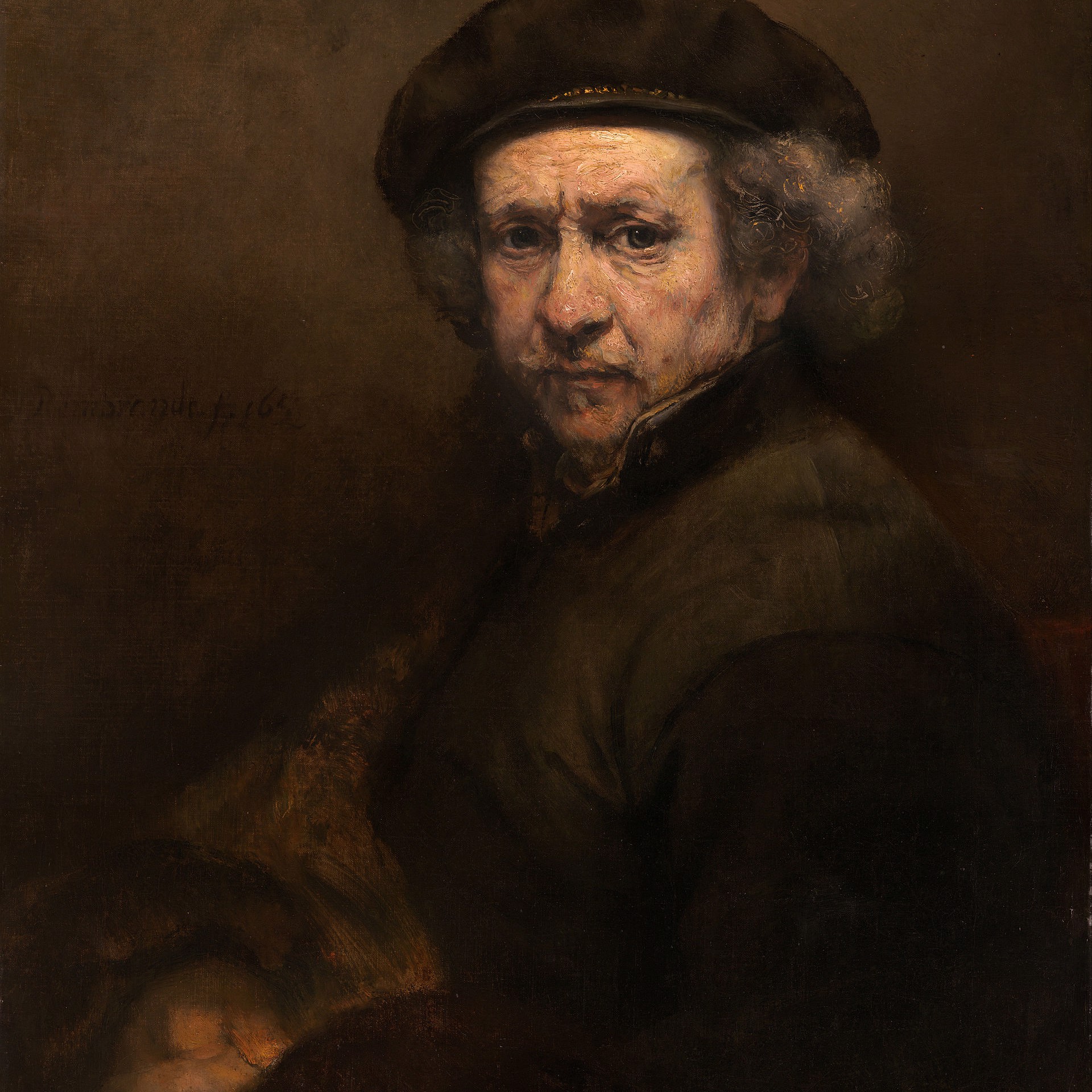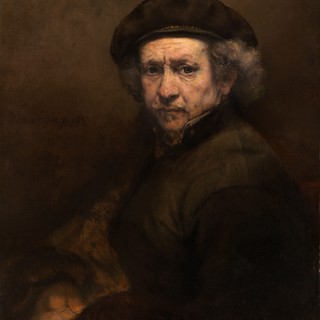 The ninth of 10 children born to Harmen Gerritzsoon van Rijn, a prosperous miller, and Neeltgen Willemsdochter van Zuytbrouck, the daughter of a baker, Rembrandt was born in Leiden, Holland – then considered to be one of the principal artistic and intellectual centers in Holland.
At the age of 13 he enrolled in Leiden University but soon left to pursue art, first as an apprentice to a history painter in Leiden and later under the tutelage of Pieter Lastman, a famous artist in Amsterdam. Returning to Leiden, Rembrandt opened a studio – while still in his teens – with his friend, Jan Lievens, who had also studied under Lastman.
By the end of 1631, Rembrandt returned to Amsterdam, having accepted a commission from a well-known physician in the city. He lived with Hendrik van Uylenburg, a successful art dealer, whose cousin he married in 1634. Rembrandt's marriage to Saskia van Uylenburg was a benefit to his career, providing him access to wealthy patrons who eagerly commissioned his portraits.
As his career flourished, Rembrandt's private life was beset by tragedies. Of the couple's four children, three died before reaching the age of three months. The artist suffered more heartbreak when Saskia died shortly after the birth of their son, Titus, who lived to adulthood – but would pre-decease his father.
After Saskia's death, Rembrandt hired Geertje Direx to care for his young son. When the relationship soured – leading to a legal battle – he turned to Hendrickje Stoffels, who eventually became his common-law wife. While the couple's first child died as an infant, their daughter, Cornelia, survived.
Rembrandt had a penchant for an ostentatious lifestyle and was plagued with an obsessive desire to accumulate art and other possessions. After years of living beyond his means, he was forced to declare bankruptcy in 1656. Over the next two years, his home and many of his possessions were auctioned to pay his creditors.
Having lost his wealth, Rembrandt moved with Hendrickje and his children to a small cottage on the outskirts of Amsterdam. He outlived both Hendrickje, who died in 1663 at the age of 37, and Titus, who died in 1668. Within a year of his son's death, Rembrandt died – on October 4, 1669 in Amsterdam – and was laid to rest in an unmarked grave in the Westerkerk.
In many ways, Rembrandt's etchings are more important than his paintings. He revolutionized a medium that was, in his day, simply a copyist's tool. Rembrandt painted portraits to sustain himself financially but he made etchings for his personal pleasure, to extend the potential of the etching medium, and to feed his desire for continual creativity. He carried with him a copper plate as most artists carry a sketchbook. In etching Rembrandt allowed himself to create freely without the academic restraints of his day.
Rembrandt was the great master of the Baroque Age, a time known for a style with dramatic application of light and shadow – a technique called "chiaroscuro." He remains one of history's most innovative and influential original printmakers. He created more than 300 etchings in his lifetime, many of which he labored over obsessively, often resulting in multiple states or variations in the evolution of an etched image.
Scholars have divided his etching output into different categories according to subject. Each reveals a different facet of Rembrandt's personality. His portraits, including his self portraits, reveal the complexity of his psychology and reveal his general moods over the years. His many religious etchings demonstrate a vast knowledge of both testaments, while his beggar and genre scenes are still being analyzed for their meaning and intent. Rembrandt's contributions to the medium of etching have inspired countless artists, including many of the most important etchers of all time like Goya, Whistler, Chagall and Picasso. More than 350 years later, his etchings continue to astonish us in their virtuosity, insight and dramatic presence.
Timeline of Rembrandt's Life and Work
1606 Rembrandt Harmenszoon van Rijn is born on July 15th
1620 Enrolls at Leiden University, but leaves shortly thereafter
1621 Begins apprenticeship with Leiden painter Jacob van Swanenburgh
1624 Sets up studio in Leiden, collaborating with friend Jan Lievens
1624-25 Spends six months studying with renowned painter, Pieter Lastman, in Amsterdam
1626 Returns to Leiden and begins to produce etchings
1628 Accepts his first pupils
1631 Moves to Amsterdam and becomes a successful professional portraitist
1634 Marries Saskia van Uylenburgh, the daughter of a successful art dealer
1635 Saskia gives birth to son Rumbartus, who dies after two months
1638 Daughter Cornelia is born but dies after three weeks
1639 Rembrandt and Saskia move to the house on the Breestraat—now known as the Rembrandt House in Amsterdam
1640 A daughter, also named Cornelia, is born but dies one month later
1641 Titus—Rembrandt's only child with Saskia to live to adulthood—is born in September
1642 Saskia dies, probably from tuberculosis
1654 Rembrandt's common-law wife, Hendrickje Stoffels, gives birth to Cornelia, the only child to survive the artist
1656 Rembrandt is declared bankrupt by the High Court of Holland
1656-1658 House and possessions are sold at auction
1660 Moves to a modest house on the Rozengracht
1663 Hendrickje dies when the plague sweeps Amsterdam
1665 Rembrandt produces his last etching, a portrait of physician Jan Antonides van der Linden
1668 Titus marries on February 28, but dies a few months later and is buried in the Westerkerk
1669 Titus' wife gives birth to a daughter, Titia. Rembrandt dies on October 4th and is buried in an unmarked grave in the Westerkerk
Read More